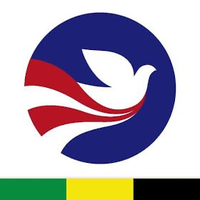 *|MC_PREVIEW_TEXT|*
Drag this email to your Primary inbox to ensure future deliveries. Click here for past issues.
Friends of Jamaica Peace Corps Association



February 2021 Newsletter



Featuring:
*|MC:TOC|*
Friends of Jamaica is committed to supporting all our Jamaican partners and Peace Corps volunteers who are being impacted by the coronavirus. Please send your questions, comments, and recommendations on ways we can help to president@servejamaica.org
If you're doing a lot of online shopping, consider donating through Amazon Smile. Our code is smile.amazon.com/ch/35-2560337
Monthly Meeting: Sunday, February 28th at 12:00 PM EST
Click here to subscribe to our public Google Calendar

The Board of Directors hold regular virtual meetings and everyone is welcome. The next meeting has been set for January 28th, 2021 at 12:00 PM EST. All meetings are held over conference call via Zoom.

All are invited to participate! Email the President (info@servejamaica.org or president@servejamaica.org) so we can welcome you and provide an agenda.

Web conference and dial in instructions as follows:
Join Zoom Meeting
https://optoro.zoom.us/j/4168046900
Meeting ID: 416 804 6900
One tap mobile
+16468769923,,4168046900# US (New York)
+14086380968,,4168046900# US (San Jose)
Dial by your location
+1 646 876 9923 US (New York)
+1 408 638 0968 US (San Jose)
+1 669 900 6833 US (San Jose)
2) Enter Meeting ID: 416 804 6900
3) Press #
Meeting times are subject to change. Click here to view published Minutes from previous meetings.
FOJ Welcomes new Country Director, Ms. Glenda Green to Peace Corps Jamaica
Continuing to lead the program and legacy of Peace Corps in Jamaica is Ms. Glenda Green. Glenda Green has over 20 years of combined experience as a strategic planner in the areas of civil rights law, housing and community development, organizational structures, and international development.

FOJ celebrates Black History Month
The theme of Black History Month 2021 is "The Black Family: Representation, Identity, and Diversity," chosen by the Association for the Study of African American Life and History.


Introducing FOJ Domestic Grants
---
FOJ is interested in helping you engage in the Peace Corps Third Goal: to help promote a better understanding of other peoples on the part of Americans. We are offering small grant opportunities to support you in introducing the people and culture of Jamaica to your home community. Think reggae hour on local radio, a Zoom slideshow with a classroom or a community cooking lesson

For more information please see the Application link:
https://forms.gle/i1QtSQTt3dhq6njy8
Jamaica Trail Project Update:
Feb 19, 2021
To: Jamaica Trail Project Leadership Team
From Paul Sully, Steering Committee Member
Copies to volunteers,
This is a public document. You may forward.
Re: The Trail Project: News and discussions over the last 12 months
A year ago February, over 20 volunteers [ including from the US to attend] came together at Very Dear, the St Anne retreat center of Robert O'Brien and his Artvark Foundation.
Our Objectives:
Gain collective vision and understanding of the Jamaica Trail Project.

Determine short [ 2 months] and long-term objectives [ 12 months].

Further develop the structure for planning and action.

Develop timelines by objectives.

Have fun while connecting with new colleagues!
About 3 weeks later COVID struck in Jamaica and our lives changed.
In the spirit of gratitude for the continued progress of this effort, I offer the following news and discussions over the last 12 months.
We launched V1 of the Website: https://jamaicatrailproject.org on Feb 1, 2021. We are present in the world now! We have been receiving much positive feedback.

We are now referring to the trail as "The Jamaica Heritage Trail." We are keeping the name of the project Jamaica Trail Project for now as we keep talking about this naming. Some backstory. . . Early on, we adopted the name "The Freedom Trail". We thought that the name was significant and meaningful. Over the months, we reflected on it more. Our vision of length and inclusiveness grew. We talked about its broader significance in natural resources, historical trade and travel routes, and other cultural aspects, as well as the pursuit of freedom. As it will go through the UNESCEO World Heritage Site, it shares "heritage" in the title.

We believe a singular "Trail" title is appropriate even as we include more. We look at the Appalachian Trail, the Pacific Crest Trail, and the Continental Divide Trail. They all connect to or embrace numerous other loops and spur trails.

At this stage of development, there is no master route charted out. The engineering will come, but dreaming is what we are doing now. A year ago there was an idea of a Holywell to St Margaret's Bay [ west of Portie, where the Rio Grande empties into the Caribbean]. We estimated that to be 66 kilometers [ 41 miles]. A couple of us did a "back of the envelope" routing just to see what it might look like in one scenario for an enlarged vision… starting at St Margaret's Bay [ or ending there] a north to south coast trail, could track south to the Blue Mountains Grand Ridge and drop to the coast just east of Kingston. If a bird flew that route it is about 89 kilometers (55 miles) .. with switchbacks and all, perhaps we are talking 113 kilometers (70 miles), perhaps more… That could be a 6–9-day hike. Could that be a goal for 2030? Dr. Susan, JCDT Executive Director, shared the dream of a north coast – south coast trail. JCDT has not had the luxury to think in those terms. They are working hard to deliver on what they currently manage. With our added effort, can the dream be that big? Are we bold enough to take that on?

We have shifted two members of our steering committee. New are: Oshane Wright, Projects Officer with CVSS and Jennifer Cheesman, a board member from the NHSJ. You can see their bios on the website. Steering Committee members include David Walters, Karyll Aitcheson, Jennifer Cheesman, Oshane Wright, Paul Sully, Prateeskha Alsi. We have a simple decision-making process. If 4 out of 6 of us endorses a course of action, then we move ahead. We only bring pivotal matters in front of the Steering Committee.

The Center for Folklife and Cultural Heritage at the Smithsonian Institution, the world's largest museum, is in conversations with JCDT/Trail Project about being involved.

The Jamaica Conservation and Development Trust (JCDT) has "pushed up" developing trails in their strategic plans.

The Natural History Society of Jamaica is interested in updating their Guide to the Blue and John Crow Mountains. Many pages of the guide are devoted to trail descriptions and basic maps. The current edition was published in 2008.

JCDT launched a Blue Mountains Volunteer Corps in August 2020. 50 people signed up. They recruit within that group to work on the Trail Project in very select areas.

CVSS is planning to start a specialized campaign to recruit volunteers.

The volunteerism addition to The Jamaica Trail Project is introducing a key element of sustainability. It is part of a pattern for trails developed and maintained in different parts of the world. National and local government staff, NGO staff, and local community members hired as salaried and day laborers are part of the human equation for trail development and maintenance. It is a huge undertaking which no budget is large enough to sustain strictly through paid employees. Volunteers are essential. One can also make the case for positive and active citizenship. Working on a hiking trail allows one to help the country as they do something healthy and meaningful for themselves.

There are 5 former Peace Corps Volunteers on the Meet the Team page of the website: Served in Jamaica: Mark Bryson, Cal Crouch, Jan Doyle, Mark Trabing. Volunteered elsewhere: Prateeksha Alsi and Paul Sully. Former Jamaica Volunteer Amy Laskin [not on the site], has remained in Jamaica and is a dual citizen. She has given permission to use her art on the website. You can see her amazing nature and surrealistic work at www.amyclaskin.com

The New York and New Jersey Trail Conference remains committed to working with the Trail Project. They will assist technically and will help the Trail Project outreach to wider audiences to generate international interest.

We adopted a MVP [minimum viable product] approach to trail work. Borrowed from technology development, we have decided to get some energy going by doing very rudimentary bushing [cutting back overgrowth] and signage work to more quickly and less expensively re-open overgrown trails. JCDT staff and board have been doing trail work over the years but the demands of bushing and trail maintenance are extensive. Our work, in part, builds on their work. An example of this is the Vinegar Hill Trail. A small team of 5 people with two local guides hiked for 9 hours from Claverty Cottage in Portland to Cinchona. We are in the process of submitting it for inclusion in www.alltrails.com . This is a website that features trails located all over the world.

Financial support. A little over US $7,000 has been raised without the benefit of much promotion. The project received this through the American Friends of Jamaica website [ choose a cause] . Less administrative expenses, it is divided between JCDT and CVSS. We have been focusing on identifying and engaging human capital with some trail work. We need to continue to do as much as we can with the little we have. Potential supporters are energized about efforts that attract devoted and contributing participants in efforts aimed at their goals. We need to remain productive while seeking support. If you are connected to potential resource partners [ financial, technical, material, human] bring that to the attention of the Steering Committee. [ trailprojectja@gmail.com ]
Onward!
Comments and questions can be sent to:
thetrailprojectja@gmail.com
Gift a Membership
---
Do you know someone with a connection to Jamaica that would like to build a bright future for its people? Give a gift membership today, and FOJ will take care of the rest.

Click here to access the gift form. Put the name and email address of the person who will receive the gift membership in the "In Honor Of" field at Step #4. FOJ will create an account for the gift recipient and send them a welcome message.
COVID-19
---
Friends of Jamaica is deeply concerned about the effect of the COVID-19 pandemic both on the country of Jamaica and the Peace Corps volunteers that have, and that will serve on the island. During this unprecedented challenge, we remain committed to continuing our mission and will continue to provide support to important projects led by Jamaican nationals, but will also help returned and evacuated Peace Corps Volunteers carry out Peace Corps' third goal until in country service resumes.

All memberships and donations made during this time will support these projects, but also provide a venue for volunteers to stay involved during this global crisis.
Renew or Upgrade Your Membership
---
Current Membership Stats:
69 active, 102 expired members (please renew your membership)

We offer multiple plans, so you can give at the level that's right for you.
Memberships may be renewed manually or automatically each year. Payment may be made online through the NPCA's web portal, or by check mailed to 523 Tennessee Ave NE Washington, DC 20002. Questions? Contact our Membership Director.
About us
Friends of Jamaica is a public charity registered under section 501(c)(3) of the Internal Revenue Code of the United States. Its EIN is 35-2560337. Donations to FOJ are tax-deductable. It is managed by a volunteer Board of Directors who are elected by its members. Current board members and their email addresses are listed below:
President: Benjee Cascio, Vice President: John Riley Barnacastle, Secretary: David Pruitt, Treasurer: Alicia Stern, Communications: Indi Mclymont, Grants: Adam Rhoads, Membership: Chris Robinson, Newsletter: Claire Bourseleth, At-Large: Ethan Ellestad, Kenneth Lim, Cudjoe Bennett, Claire Bourseleth, David Pruitt and David Ingleman.
---