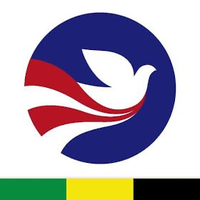 *|MC_PREVIEW_TEXT|*
Drag this email to your Primary inbox to ensure future deliveries. Click here for past issues.
Friends of Jamaica Peace Corps Association



June 2021 Newsletter



Featuring:
Friends of Jamaica is committed to supporting all our Jamaican partners and Peace Corps volunteers who are being impacted by the coronavirus. Please send your questions, comments, and recommendations on ways we can help to president@servejamaica.org
If you're doing a lot of online shopping, consider donating through Amazon Smile. Our code is smile.amazon.com/ch/35-2560337
Monthly Meeting: Sunday, June 27th at 12:00 PM EST
The Board of Directors hold regular virtual meetings and everyone is welcome. The next meeting has been set for June 27th, 2021 at 12:00 PM EST. All meetings are held over conference call via Zoom.

All are invited to participate! Email the President (info@servejamaica.org or president@servejamaica.org) so we can welcome you and provide an agenda.

Join Zoom Meeting
https://us04web.zoom.us/j/4218673082?pwd=RWlxN1hpSmJxRmFQYkVvaGdLV3BXZz09

Meeting ID: 421 867 3082
Passcode: X4h9aF

***Apologies in the late notice***
Introducing FOJ Domestic Grants
---
FOJ is interested in helping you engage in the Peace Corps Third Goal: to help promote a better understanding of other peoples on the part of Americans. We are offering small grant opportunities to support you in introducing the people and culture of Jamaica to your home community. Think reggae hour on local radio, a Zoom slideshow with a classroom or a community cooking lesson

For more information please see the Application link:
https://forms.gle/i1QtSQTt3dhq6njy8
FOJ Grants
---
New Applications:
Accepting applications for new grants - please reach out to your communities or organizations that could benefit and email us.
grants@servejamaica.org
Gift a Membership
---
Do you know someone with a connection to Jamaica that would like to build a bright future for its people? Give a gift membership today, and FOJ will take care of the rest.

Click here to access the gift form. Put the name and email address of the person who will receive the gift membership in the "In Honor Of" field at Step #4. FOJ will create an account for the gift recipient and send them a welcome message.
COVID-19
---
Friends of Jamaica is deeply concerned about the effect of the COVID-19 pandemic both on the country of Jamaica and the Peace Corps volunteers that have, and that will serve on the island. During this unprecedented challenge, we remain committed to continuing our mission and will continue to provide support to important projects led by Jamaican nationals, but will also help returned and evacuated Peace Corps Volunteers carry out Peace Corps' third goal until in country service resumes.

All memberships and donations made during this time will support these projects, but also provide a venue for volunteers to stay involved during this global crisis.
Renew or Upgrade Your Membership
---
Current Membership Stats:
66 active, 112 expired members (please renew your membership)

We offer multiple plans, so you can give at the level that's right for you.
Memberships may be renewed manually or automatically each year. Payment may be made online through the NPCA's web portal, or by check mailed to 523 Tennessee Ave NE Washington, DC 20002. Questions? Contact our Membership Director.
About us
Friends of Jamaica is a public charity registered under section 501(c)(3) of the Internal Revenue Code of the United States. Its EIN is 35-2560337. Donations to FOJ are tax-deductable. It is managed by a volunteer Board of Directors who are elected by its members. Current board members and their email addresses are listed below:
President: Benjee Cascio, Vice President: John Riley Barnacastle, Secretary: David Pruitt, Treasurer: Alicia Stern, Communications: Indi Mclymont, Grants: Adam Rhoads, Membership: Chris Robinson, Newsletter: Claire Bourseleth, At-Large: Ethan Ellestad, Kenneth Lim, Cudjoe Bennett, Claire Bourseleth, David Pruitt and David Ingleman.

@media only screen and (max-width: 480px){ table#canspamBar td{font-size:14px !important;} table#canspamBar td a{display:block !important; margin-top:10px !important;} }
---