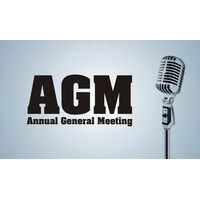 Our Annual General Meeting is on October 15th at 12:00 - 1:30pm EST. We invite all of our members and prospective members to attend our virtual meeting. Meeting Agenda as follows:
i) Review of grants funded since last AGM in October 2016
ii) Reports from Board Officers –
a) Treasurer
b) Memberships Director
iii) Summary of plans/goals for 2017-2018
In addition, anyone interested in serving on the Friends of Jamaica Advisory Board, including Members-at- Large, Regional Membership Chairpersons, or Honorary Directors, please email us at President@servejamaica.org. Anyone interested in attending the meeting should email the President (info@servejamaica.org or president@servejamaica.org) no later than 24 hours prior to the meeting to obtain a link to the hangout. or simply follow web conference instructions below.
Web conference and dial in instructions as follows:
https://bluejeans.com/7720618893 OR
1) +1.408.740.7256 (US)
+1.888.240.2560 (US Toll Free)
+1.408.317.9253 (Alternate number)
(http://bluejeans.com/numbers)
2) Enter Meeting ID: 7720618893
3) Press #
---